I like to create accessories that allow the bride to wear them in many ways and on other occasions!
Handmade accessory directly from the designer
The advantage of acquiring a handmade accessory directly from the designer is that the work reflects the essential characteristics of haute couture: high-quality fashion accessories with versatility and customization. Being an haute couture accessories designer, I follow this standard on most of my creations.
Throughout the development process, I think about creating versatile accessories for the specific moment and future uses. Imagine how the bride can wear the hair accessory in its best way and enjoy the piece at other events.
Thinking in all details
I consider all the moments the bride will live during the day, from the makeup and dressing to the ceremony and party. Thus, I can think of the best position to apply finishing attaching and facilitate the piece's placement in the hairstyle.
I usually imagine a ceremony scene where the bride will be positioned concerning the groom at the local, to choose the best side of the head for the adornment to take the best photos by exploring their best angles.
I know that the brides like to take off the veil at the party after taking some pictures, and she must keep something in her hairstyle. So, for a range of accessories, I look for different ways to make it, which makes it possible, for example, to divide the accessory into more pieces, as you can see in the picture below. In this case, the bride can wear the hair accessory in different combinations or positions and remove only part of it at the party, always becoming comfortable and pretty.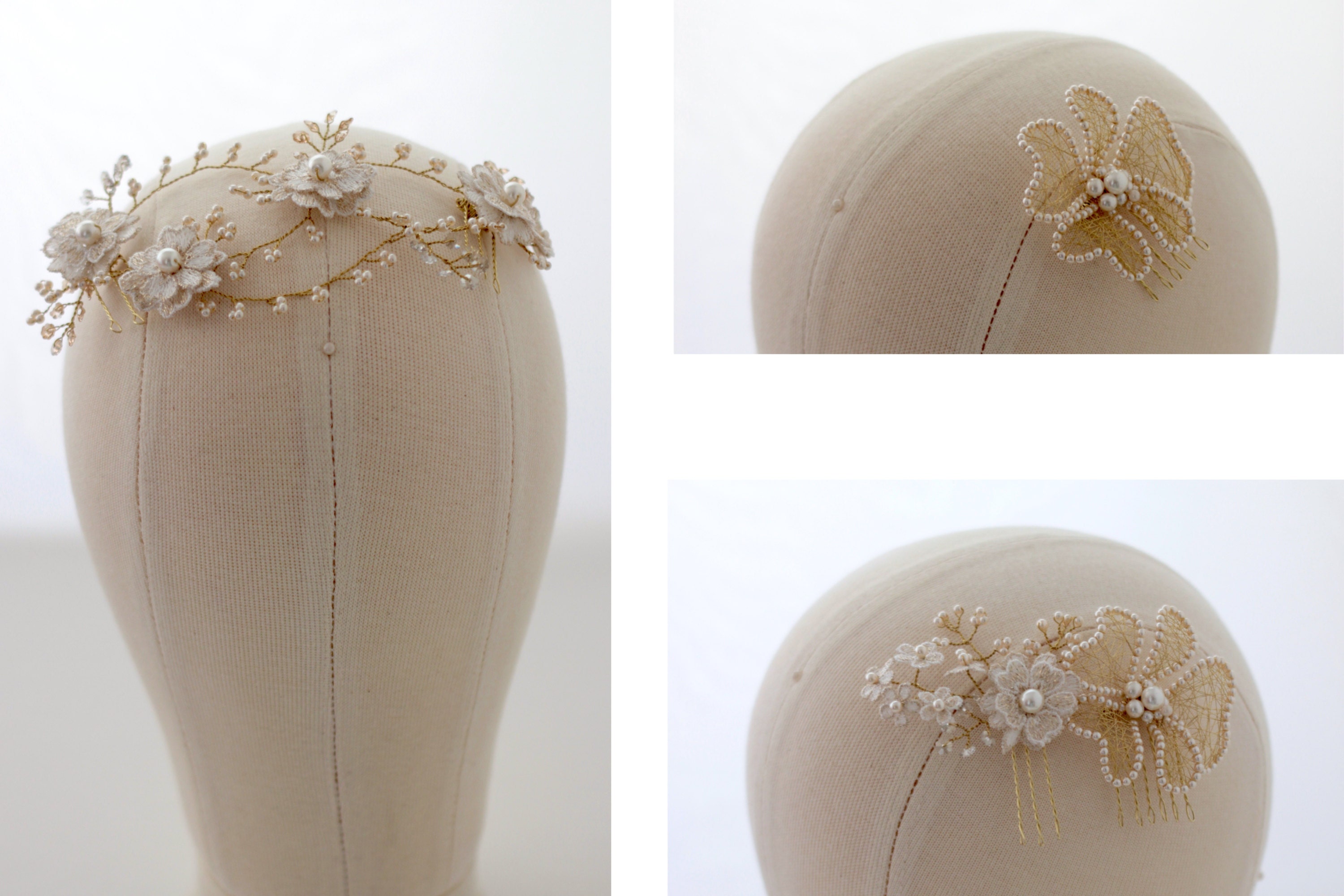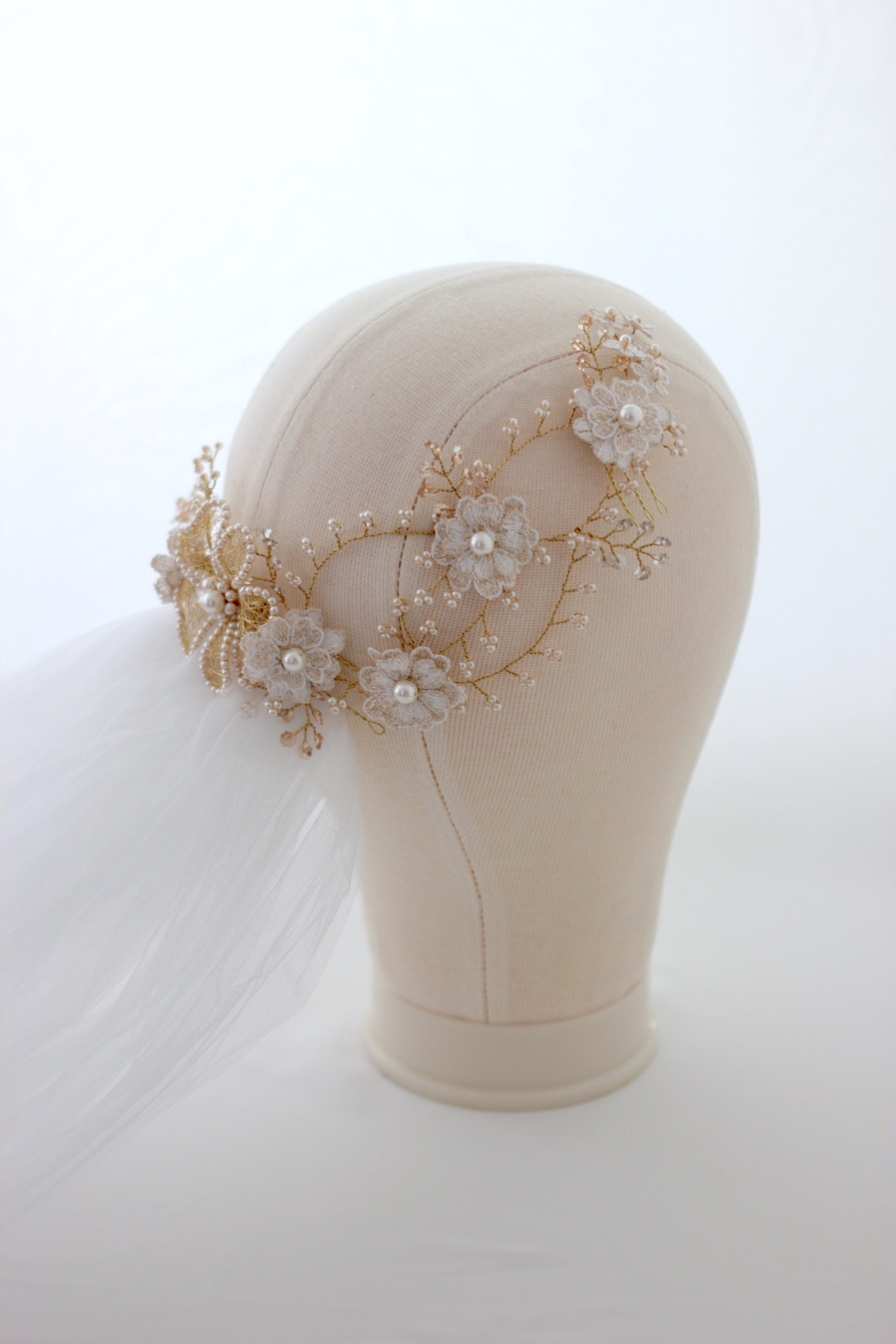 For example, I have created these mini hat fascinators with removable veils. It allows the bride to keep only the main piece on her hairstyle for a wedding party and take away only the tulle veil. The bride can also use the mini hat in many other events where the dress code allows white clothes and accessories. Examples are a christening, New Year's Eve party, confirmation, tea party, and racing.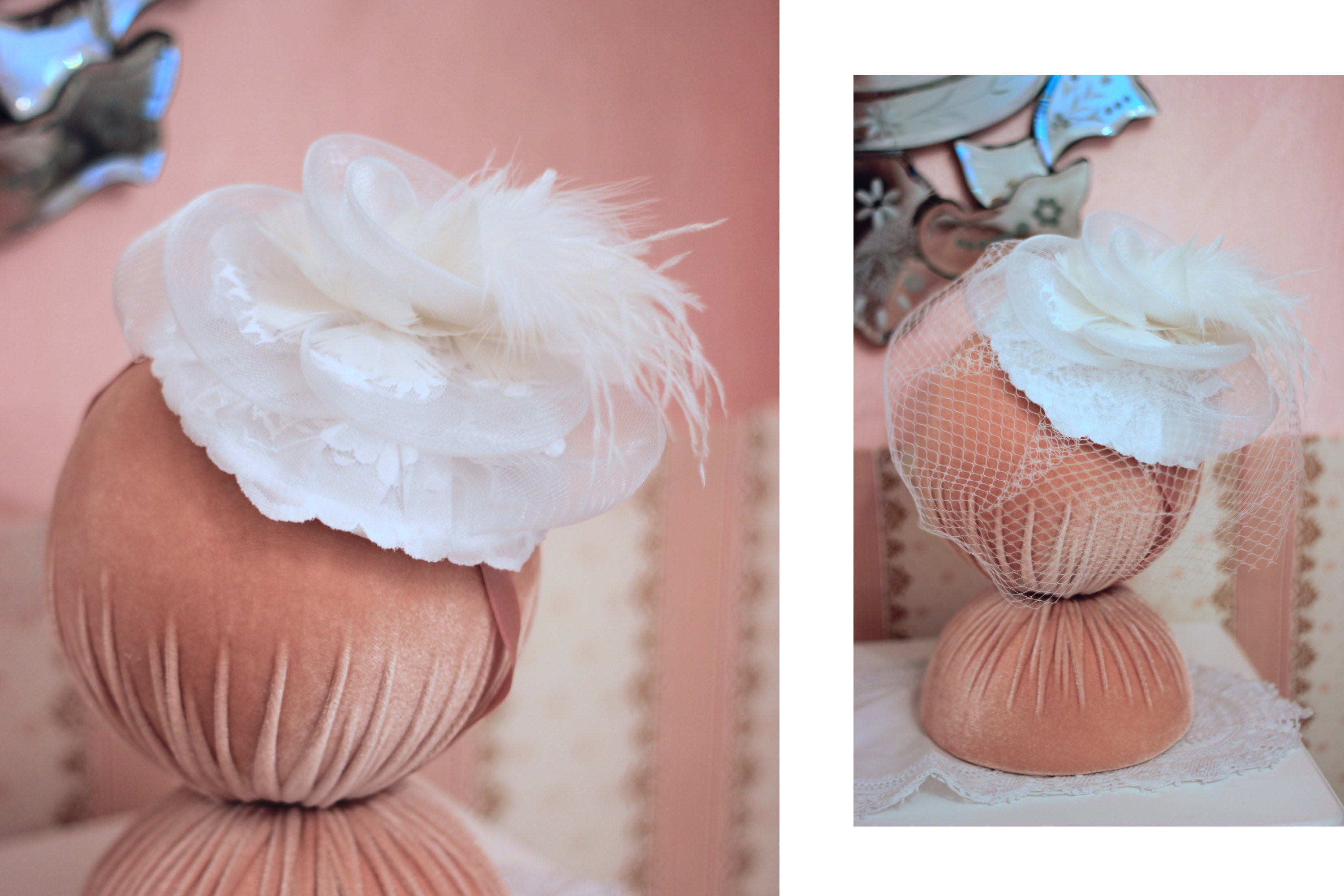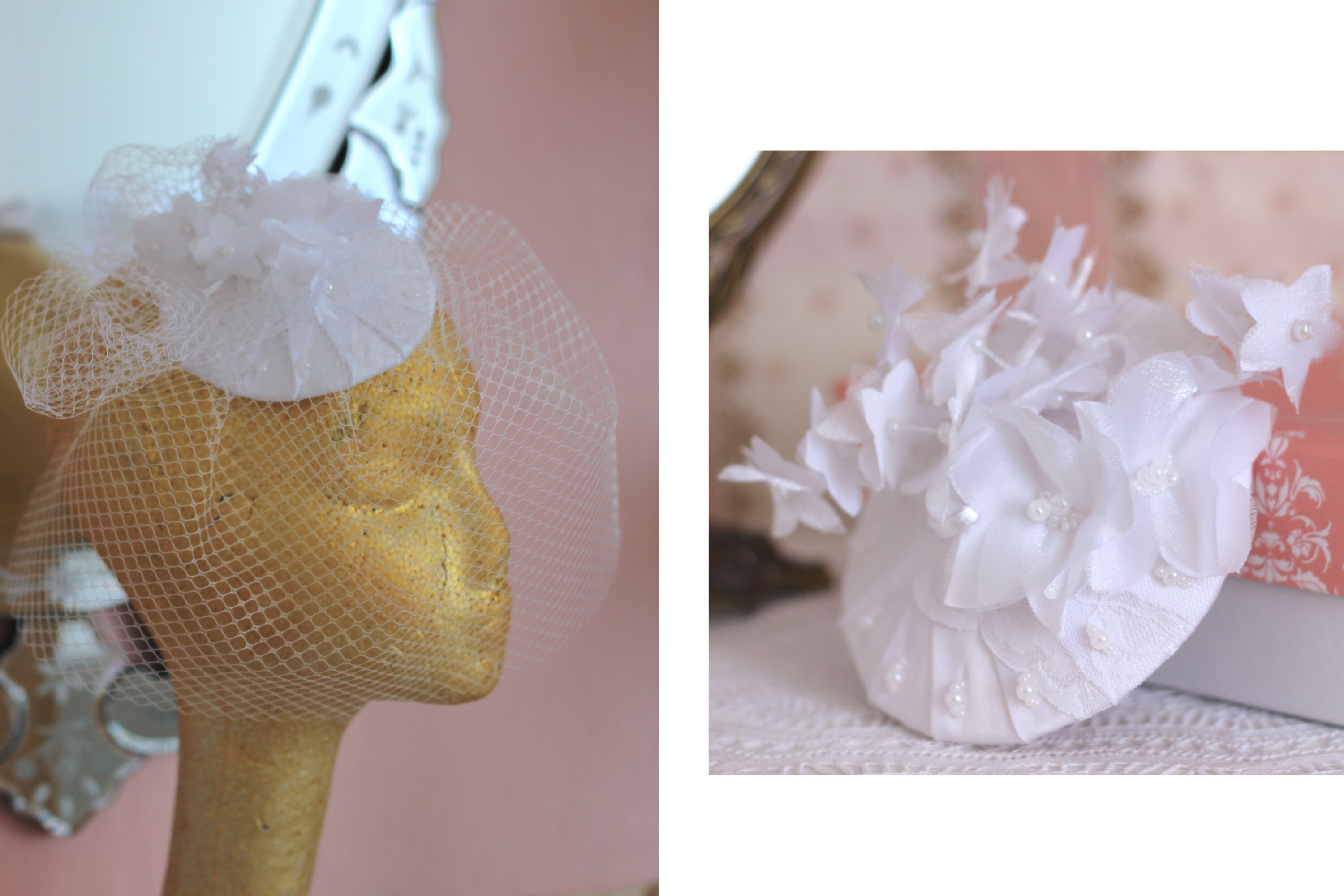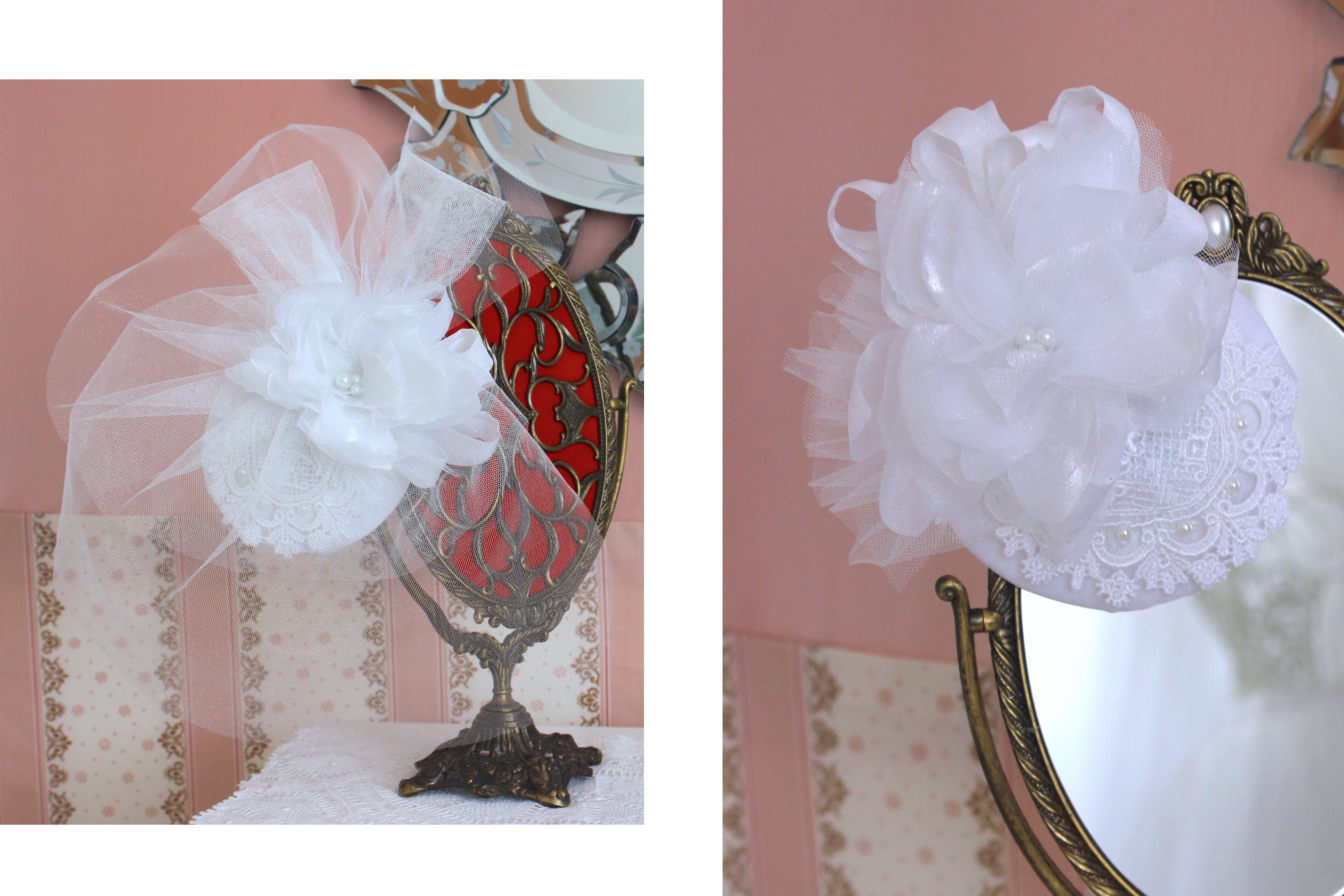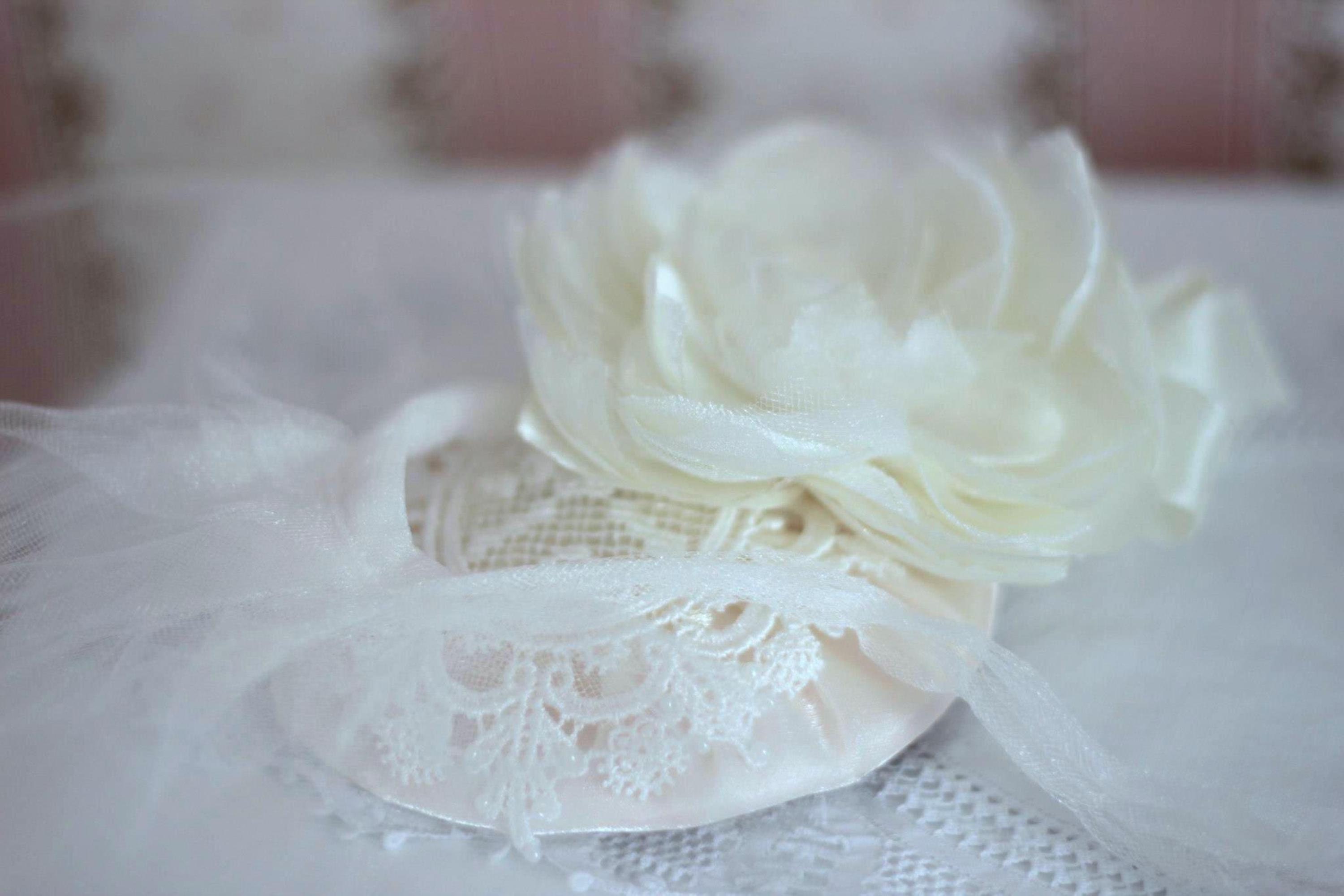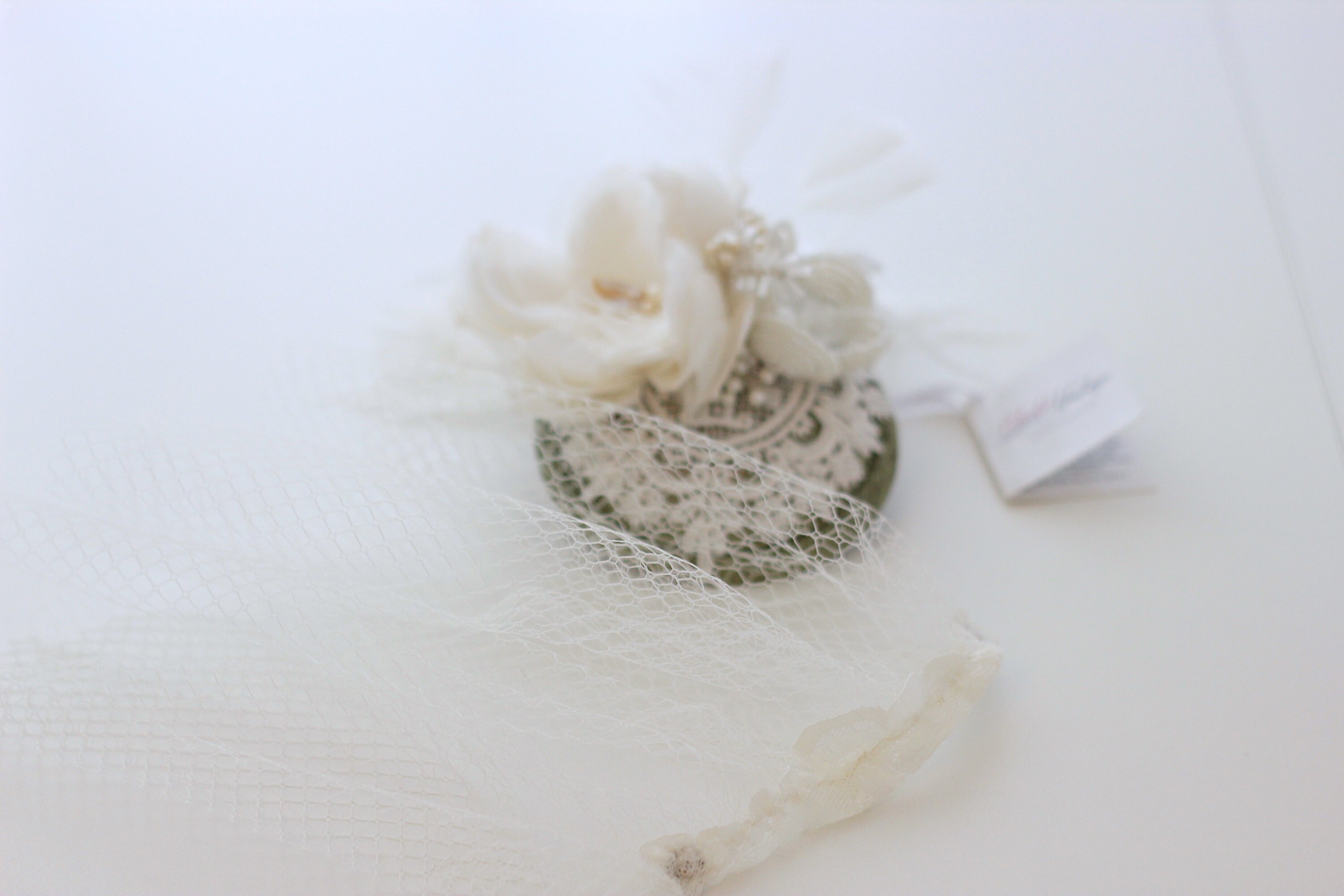 This possibility of creating versatile accessories helps to have a conscious consumption, and of course, when you can use a hair accessory more times, you are saving your money.
:)